September 25, 2010
Ropo Jam Rain-out
The Ropo Jam put on by DairDevil Boards and sponsored by FlashBurn Fabrication was rained out today. But, it was still fun getting together and chatting up some friends in the rain. Look forward to the newly scheduled date for the Ropo Jam coming soon.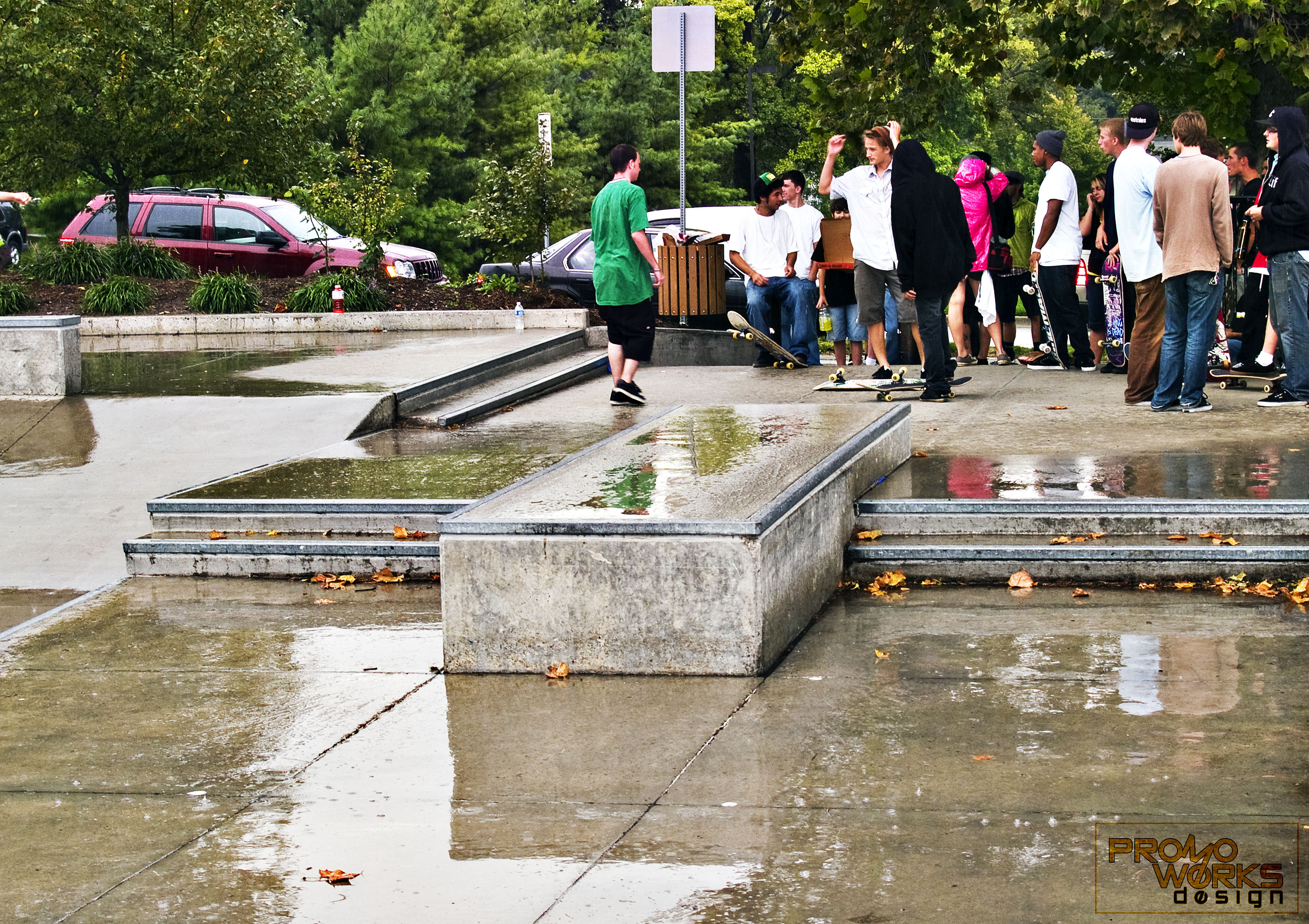 3:05 pm
September 17, 2010
DairDevil Boards skate contest 9/25/10 @ 2pm
FlashBurn Fabrication has donated a 5' grindrail to DairDevil Boards skateboard contest coming up on Sept. 25, 2010. Enter the contest so you have a chance to win this rail. Either way, get on
down to DairDevil Boards skate shop & tell'm FlashBurn sent ya. Here's the flyer, dig?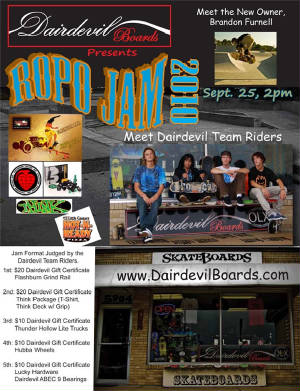 10:35 pm