May 31, 2010
May 27, 2010 Back Alley Brawl - Praire Village Ks
Wish I could've given advanced notice on the 5/27/10 Back Alley Brawl, put on by DaireDevil Boards. But I'm glad to announce, Mike over at DaireDevil always host the best of the best skate events. The event was originally scheduled for the back alley behind DaireDevil Skate Shop in Mission, Ks. But alas....the popo shut'm down and the whole bang up event moved to the Prairie Village SkatePark and started at 6pm.

The kids were pulling off some crazy rad tricks. Level Two Skate Company had a team of skaters there shreddin every obstacle in sight, pulling some crazy ass airs.

DaireDevil had a raging team of kids there too and some of them guys where just plain insane. What more can be said.

Keep an eye out for pics of the event shortly. I know a few can be found on the PromoWerks Design face book and also www.promowerksdesign.com I'll also have pics up shortly on my facebook. Speaking of facebook, I've created a FlashBurn Fabrication fan page.

In the mean time, FlashBurn Fabrication donated another fabulous hand crafted 5' grind rail at the Back Alley Brawl on behalf of FlashBurn Fabrication and DaireDevil Boards. Check out the picture of Chunk, the winnder of the donated grind rail.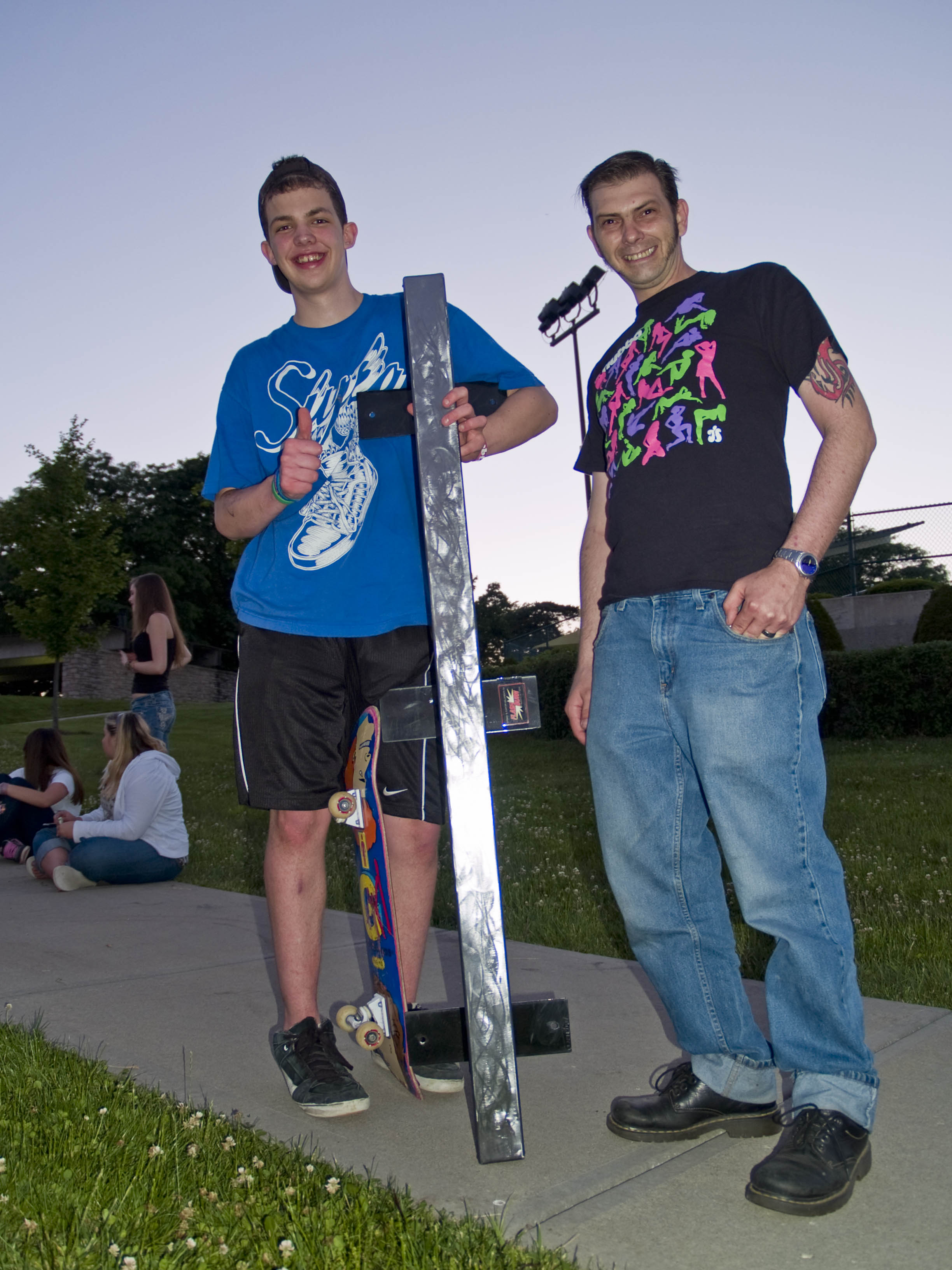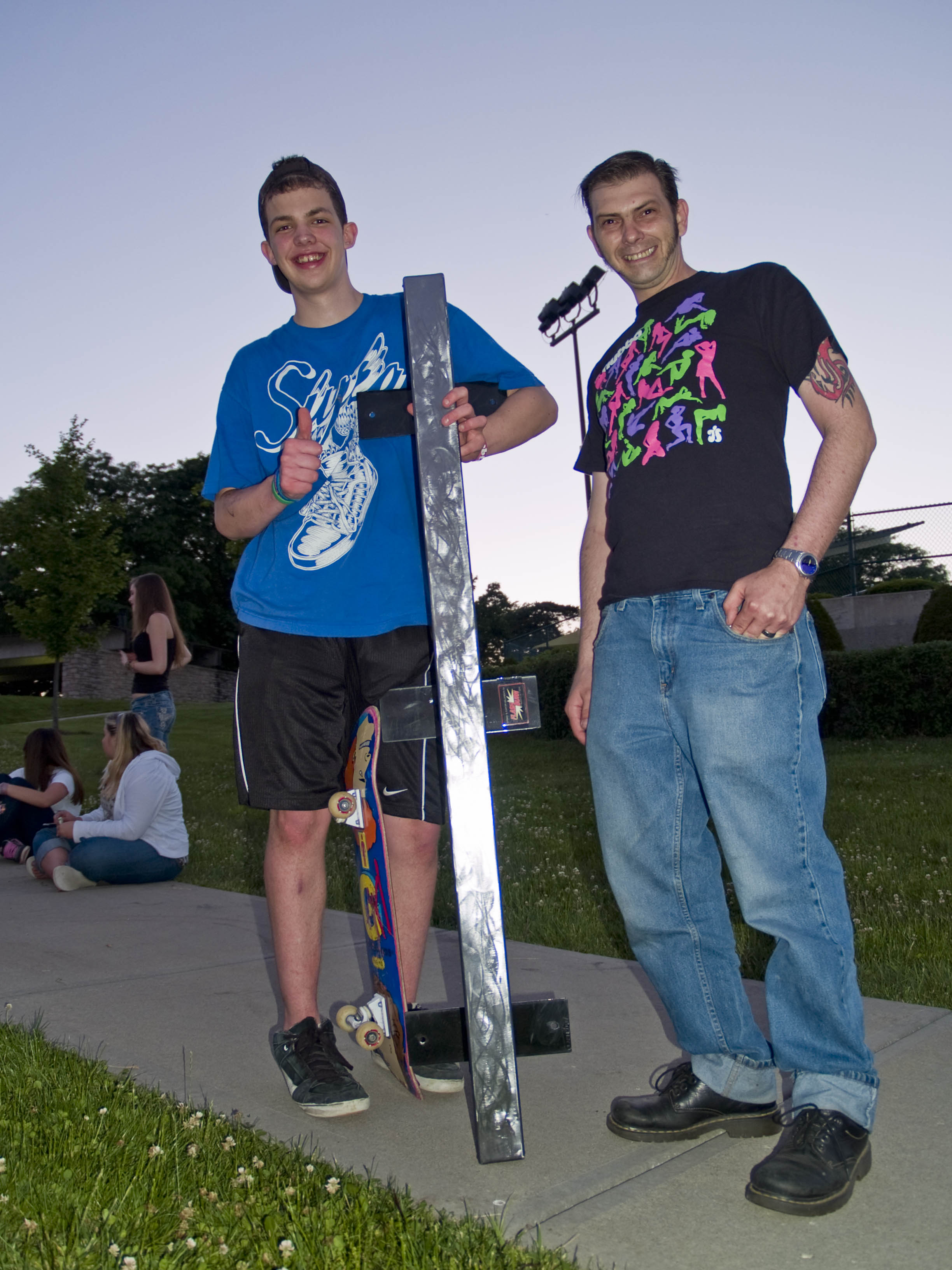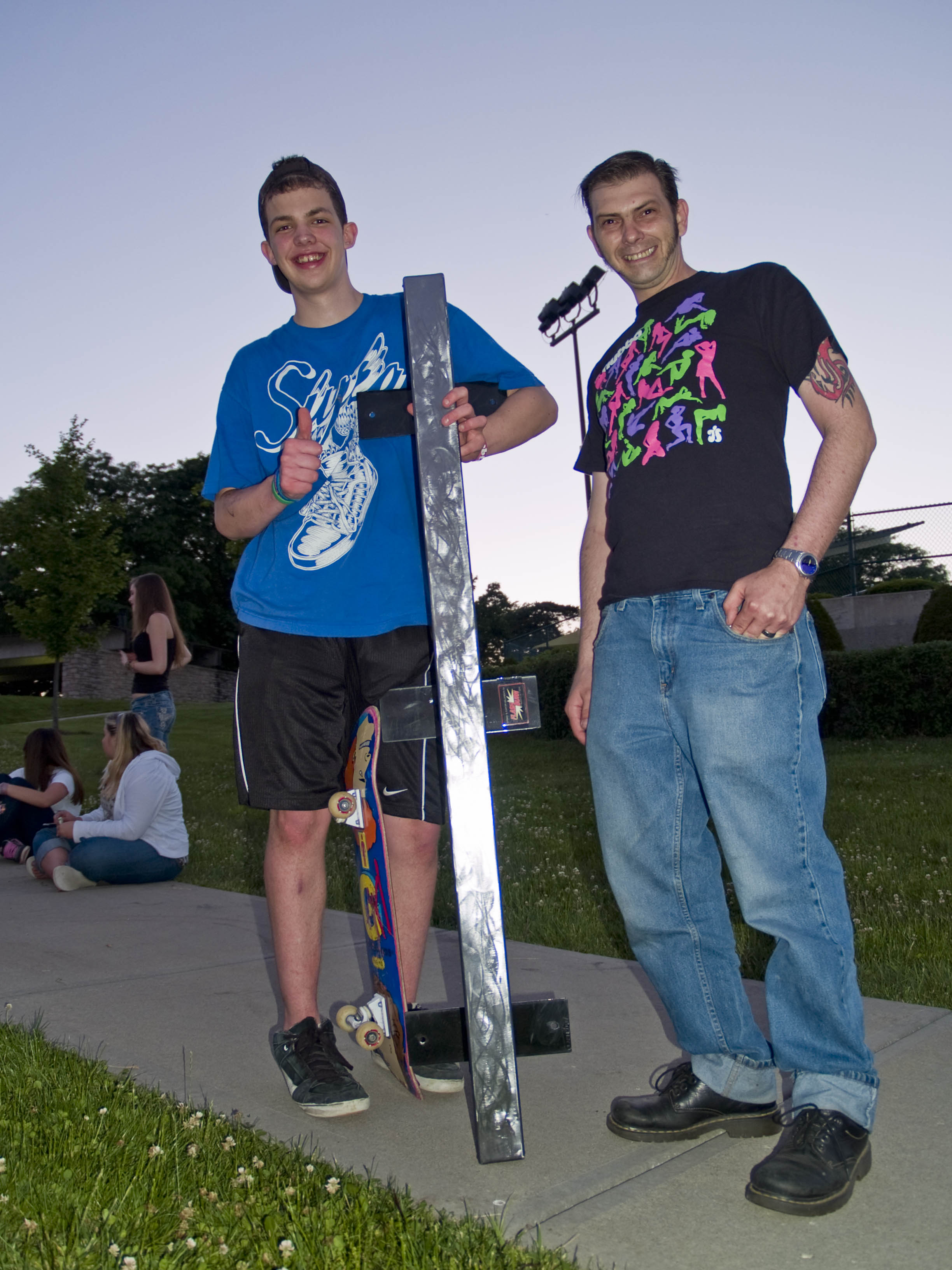 6:57 pm
May 9, 2010
FlashBurn Fabrication 2010 Flyer
Kicking off the 2010 summer, FlashBurn Fabrication skateboard grind rails are now available at a new store.

Look for them at Family Boards 9701 W. 67th, Merriam KS ....and for those of you out of the loop, this hot little new skate shop is located at your fingertips right smack dab in the KC Indoor Skate Park. If you haven't checked that place out, then missin out.

Also, the FlashBurn Fabrication 2010 Summer Flyer is out and it's HOT. This summer is looking great for boardheads everywhere in the KC Metro area.

Heard through the grapevine that HIH will be having a small little get together Monday, 5/10/10.
FlashBurn rails will be there for your viewing and you just might be able to demo one. Hats off to the HIH crew....well....Hats ON...you know that.


CHECK OUT THE HELMETS IN HANDS EVENTS PAGE
HIH WILL HAVE SOME STREET BIKERS AND SKATERS
PROMOTING HELMET AWARENESS.
MAY 10th 5:30 to 7:30 atleast one demo by HIH riders
LSPD is giving away helmets and a bike rodeo skills course
located in Lee's Summit at Meadow Lane Elementary School

And here's the new flyer......keep'in it HOT.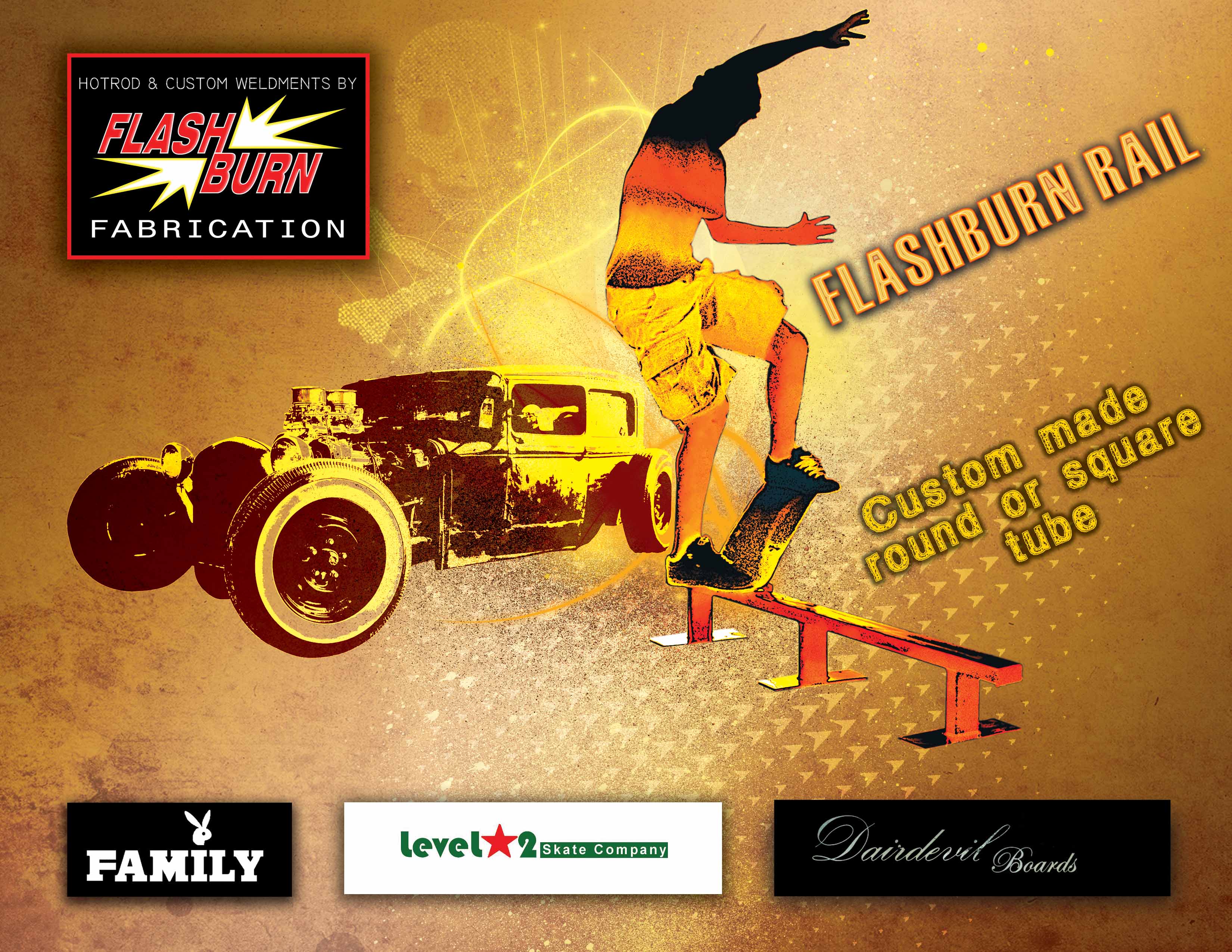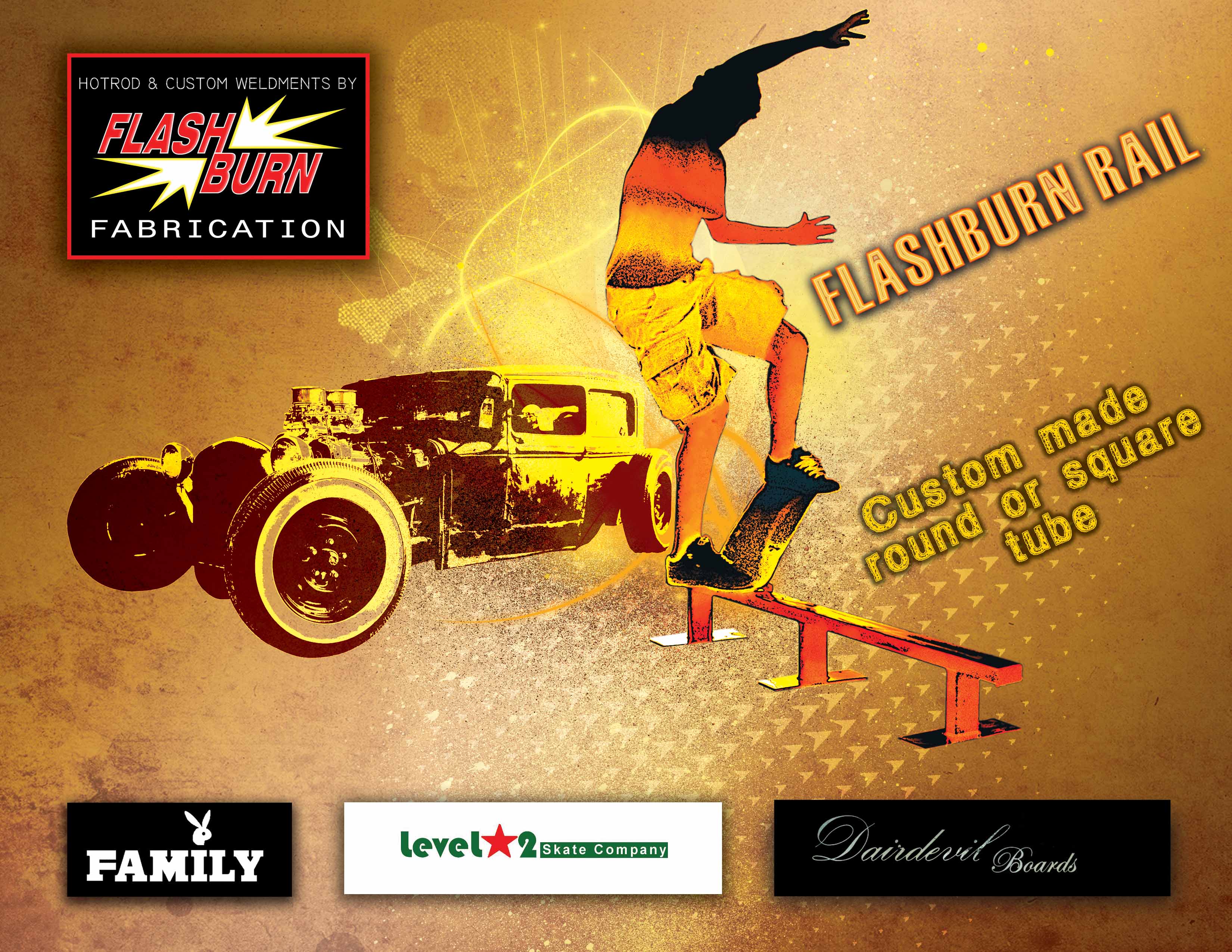 8:34 pm